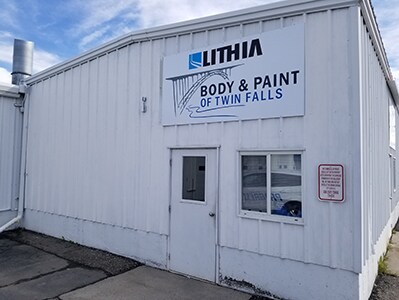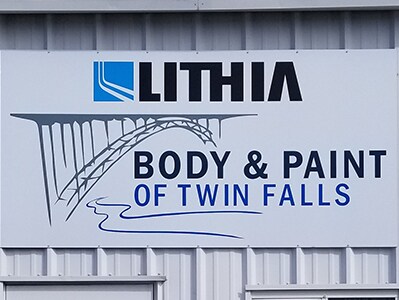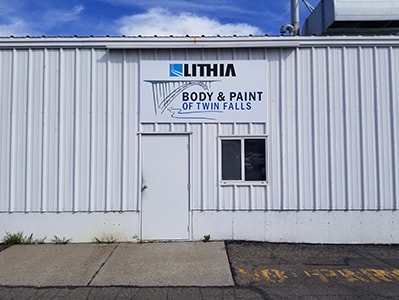 WELCOME TO LITHIA BODY AND PAINT OF TWIN FALLS, IDAHO
From minor cosmetic repair to major collision, Lithia Body and Paint has you covered. Serving Twin Falls and the surrounding areas of Jerome, Wendell, Gooding, Buhl and Hagerman, Idaho - call us at (866) 373-0514 for answers to ANY questions you may have regarding your auto painting or collision repairs. We'll also give you a no-cost, no obligation, FREE ESTIMATE at our body shop located at 1564 Blue Lakes Boulevard in Twin Falls, Idaho 83301.
OUR GUARANTEES:
 • Financing available
 • Lifetime guarantee on all repairs
 • Approved by all major auto insurance companies
THE 10 STEP PROCESS
STEP 1: EVALUATE YOUR NEEDS
Evaluate your vehicle and identify what's needed to repair it.
Address your concerns and questions about vehicle repairs.
Prepare estimate and review with you.
If needed, confirm insurance company has been contacted and claim has been filed
STEP 2: DOCUMENT THE PLAN
Confirm your policy's coverage
Review our payment policy with you
Schedule your vehicle repairs and the projected completion date
Present our repair order for your authorization and signature
If your insurance company requires it, we submit our estimate for their approval before proceeding with repairs.
STEP 3: OBTAIN YOUR PARTS
The parts you need are ordered
Parts are logged in when received.
​STEP 4: THE BODY SHOP REPAIRS BEGIN
Disassemble the damaged parts
Re-Inspect your vehicle for any hidden damage that may have occured
If any additional damage is found, we notify you and provide a written supplement.  It documents any additional costs or schedule changes that may be necessary.
​STEP 5: BODY REPAIRS ARE READY FOR REFINISHING
All damaged parts have been replaced or repaired according to plan
Your vehicle is inspected to ensure the repairs are complete and correct as ordered.
​STEP 6: PREPARATION FOR PAINTING
To ensure a "Like it never happened" paint job, your car undergoes multiple steps of careful preparation including:
Cleaning
Sanding
Priming
Sealing
Masking
​STEP 7: PAINTING
New paint is expertly mixed to match your vehicles existing color
Multiple paint coats are applied to the repaired areas followed by clear coats for added gloss and protection
​STEP 8: FINAL VEHICLE ASSEMBLY
Final parts assembly is completed
Your vehicle is carefully cleaned
You vehicle is carefully inspected to ensure the highest quality standards
STEP 9: CUSTOMER NOTIFICATION
​We contact you to confirm that repairs are completed and to schedule a time for you to take delivery of your vehicle.
​STEP 10: REVIEW AND DELIVERY
We meet with you to review the repairs, finalize paperwork and payment, discuss any questions you may have and ensure your satisfaction with our work.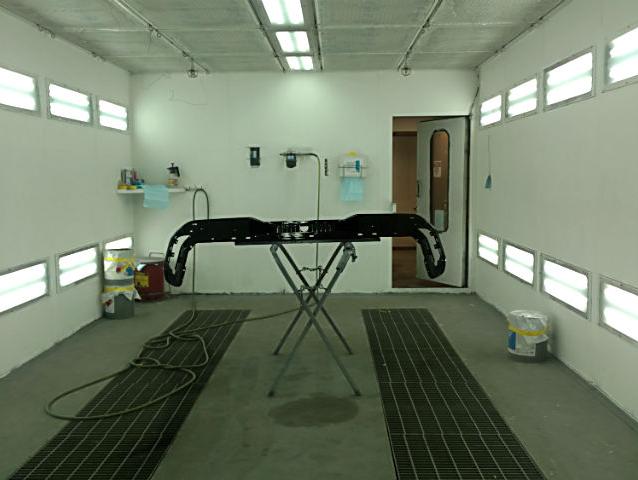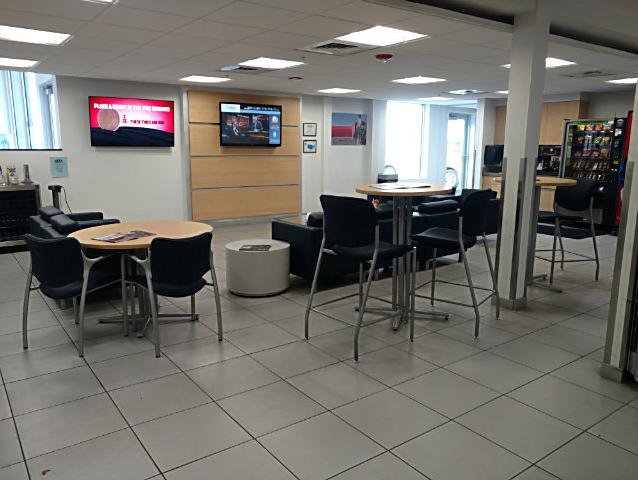 WHAT MAKES US SPECIAL?
Lithia's collision centers provide state-of-the-art auto body shop repairs and painting.  We offer FREE auto body repair estimates and can work with all major auto insurance companies.  All of our technicians are ASE certified, and Spanish speaking staff is available. In addition, we offer:
FRAME ALIGNMENT & MEASURING
All of our body & paint repair facilities are equipped with state-of-the-art technology and highly trained craftsmen using the most modern and up-to-date equipment possible to repair your vehicle. Our frame measuring system utilizes a Computerized Electronic Measuring System, ensuring an accurate, safe, and quality repair and front end alignment. 
RENTAL CARS, ON-SITE
For maximum convenience and savings, our body & paint repair facilities offer low cost, current model rental cars on-site.
PAINTING & REFINISHING
We use Dupont Performance Coatings and Spies Hecker Paint. All of our body & paint repair facilities are equipped with Downdraft Paint Booths fitted with Direct Fire heating systems. This climate-controlled downdraft system bakes the paint to give your vehicle a perfect paint finish. Today's modern factory finishes incorporate multiple layers of highly specialized paints. We have made a major investment in the finest painting systems available and take special pride in our ability to match factory finishes. All paint is backed with a manufacturer's lifetime warranty.
SUPERIOR CUSTOMER SERVICE
Our facilities' staff has been through extensive in-house technical and service oriented training in order to provide our customers with an accurate estimate, quality workmanship, and friendly knowledgeable service. Our facilities' advisers are able to complete the estimate process quickly using the latest automated techniques. We also assist with insurance claims by corresponding and coordinating directly with your insurance company to streamline the repair process. At all of our body and paint repair facilities, we are constantly striving for 100% customer satisfaction.